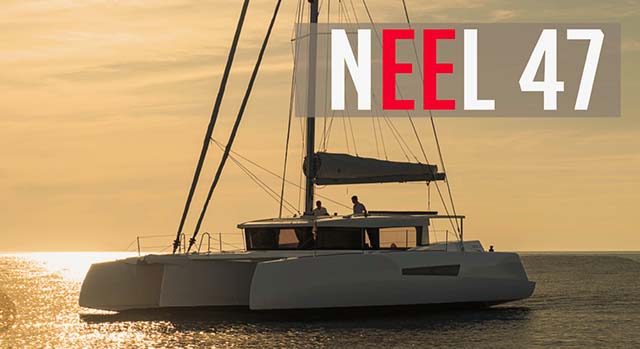 6 points
5.1 voter average
1 points
2.9 voter average
6 points
4.3 voter average
8 points
6.8 voter average
5 points
4.0 voter average
We saw this boat in la Grande Motte and was very disappointed in the interior build out. If we could buy it bare and build it out ourselves this might be the one.
Wish i could give this death trap a 0 or negative two
Wasted saloon area, placing master cabin in middle of the cooking area, then having to walk through galley saloon area to use heads etc, are they serious. Also what a waste of having to use external rear starboard to enter guests cabin, just hope its not raining or you have to wait for someone to finish having a shower. OMG a guests head is optional, so which means you have to walk through saloon down front saloon stairs to go to head. Is this boat builder serious or joking?
tried / tested /disappointed! Three hulls do not provide great accommodation
Technical space and engine room is perfect, but I hope the next one's will be better built
I came to LGM ready to like NEEL, but I was really disappointed. I sail a trimaran at home in SF Bay, I'd hoped for more. It was just weird.
not a live aboard but great for speed!
If they overcome the built quality issues.........
I give it 5 points because I can't select 0. Idiotic boat, built badly
Neel have an established reputation for terrible build quality. The 45 was best by issues, and shocking to see these have not been resolved.
So much was broken or just not fitting as we viewed the boat. Even if it was a rush job, they knew it will go to a place it will be judged. Don't want to see a job that won't be judged by hundreds of people
Has the space benefits of catamaran and the sailing performance of a mono haul. Hull sleeping quarters are perfect for families traveling with kids. Build imperfections are cosmetics the hull rigidity is superb. For the difference in price, you can do your own finish.
A tripping hazard around the helm, no hand-holds on the coach roof, no rain water catchment from the roof. If that massive door to the main hull was open how cold would it get on a ocean voyage. Build quality as displayed was abysmal. Is this really a 47' multihull designed for only a couple ?
These scores are for this one boat in particular. I hesitated giving a 6 for Safety and design being that the visible build quality was so obviously poor. It worries me that construction and assembly of critical parts not as readily visible might be compromised as well.
Poor build quality, outrigger access step design could never have worked -what else did they think would be okay? Cheap interior materials -where else did they sacrifice quality? Everything on that boat is going to break.. Fortunately, there's good life raft access.
I didn't even rate performance very high. I consider part of performance being speed, point of sail, etc. I also consider conform while sailing part of the performance equation and this boat doesn't seem comfortable.