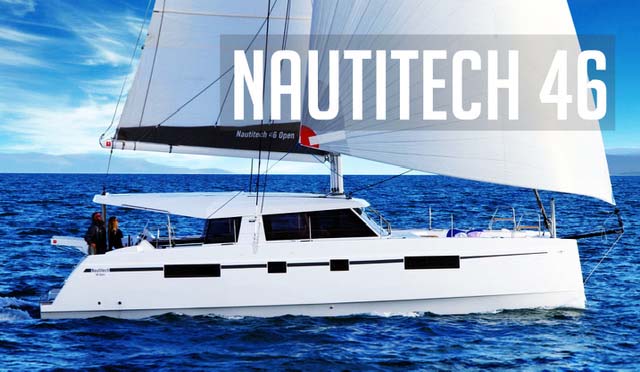 6 points
6.3 voter average
7 points
6.5 voter average
8 points
6.7 voter average
6 points
6.3 voter average
6 points
6.2 voter average
We liked the helm positions a lot!
Brand new version has better galley and bigger glass. Only downside is exposed helms, which can be dealt with good price too
No value in a rear helm death trap
I've heard these aren't the best bukt boats, creaky, but they are competitively priced
Performance a lot better than expected! A real surprise!
We also saw this at Grande Motte - the best of the big 4 mass produced Co's boats
Recently spent 10 days aboard a 2017 Open 46. Overall she was a well built boat that sailed well, but we had no love for the helm stations. Trying to maneuver in busy marinas or tight channels were a nightmare and thats why its now off our wishlist.
I liked the boat I saw at LGM and got a test sail on the 40. Prefer the "Open" to the fly bridge. I prefer the galley to be nearer the cockpit, didn't like the sideways nav station. I hear they fixed that for 2020 as an option. Guest hull had two heads sharing one shower, which I thought was o
As close to a monohull helm station one can get in a cat, good use of the 46 feet and looks good...
good for liverboard, bad helm position
I delivered an Open 40 - so that's part of my experience. They have a very good place for the raft - accessible from top and bottom. The stations at the end of the hulls is not so good - visibility is poor. But in general I have problems with the helmstation on top of the salon due to the beam not r
Finally a catamaran that combines fun to sail and pleasure at anchorage. Lagoon thinks alike: their new Excess catamarans are largely a copy of teh Nautitechs.
Agree 100% on the hem positions. I couldn't put up with either option.
Although the fly bridge gives good visability, think its going to be so top heavy!! good build quality, think the open may be too open!!
Fly Bridge is unmatched in this category
Although I like their innovation in the sky helm/lounge. It's just not for a 'live aboard' blue water couple. That is for a charter boat and I'm sure it's extremely popular with charter guests/crews. I loved the engine area, so very spacious but never heard what the HP rating was on the engines.
Forward galley, out of touch with helms, no forward nav/watch keeping station, no soft-closing hinges or draw runners on the cabinetry.
The inherent safety of performance bias, durable joinery, but lack of graspable rails, unfilled conduits.
I personally prefer the fly model it offers better relaxation areas and possibly a more comfortable helm position.
Don't like the flybridge for same reasons you mention. However, don't care for the lower / aft helm positions of the open version either. Lack of vision is a concern.
GREAT VALUE boat, love the open plan design, love the aft quarter helms and the performance can only be matched by the Outremer and will give you over 20 knots. Saw the Open 46 in Southampton Boatshow and fell in love with it. It is one of the cats that will come closest to sailing feel to a mono w
Don't like wiring in the engine compartment. 10 tonnes is light. That can not be good.