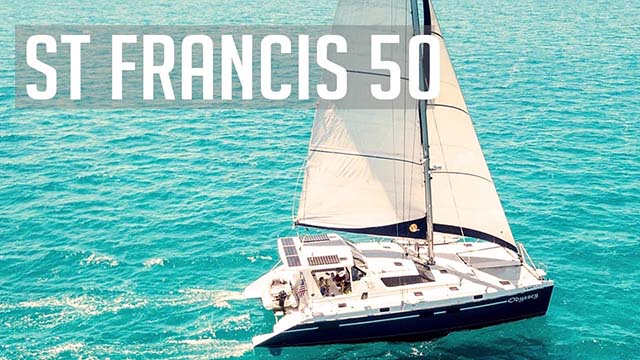 10 points
7.7 voter average
10 points
7.9 voter average
5 points
7.0 voter average
5 points
5.8 voter average
6 points
5.3 voter average
The performance on this boat is much better than it was given in the video, to be able to sail the speed of the wind up to 10 knots is something special for such a large and comfortable catamaran as the St. Francis. Plus it is the most beautiful out of the bunch.
what does it have to be around 300k more expensive than an Knysna?
My favorite but oh what a cost!
Dated design that has held up well
Don't you think it's now time to buy one? I think we've had enough of all these reviews. Pick one buy one sail it and enjoy.
Shaft Drives, tankage, can customize, cockpit, storage, helm......
Difficult to beat at this price.
Great boat. Visibility all round from Salon and Nav Station is not ok. I want engine to be NOT under the bunk for safety reasons....water intrusion.