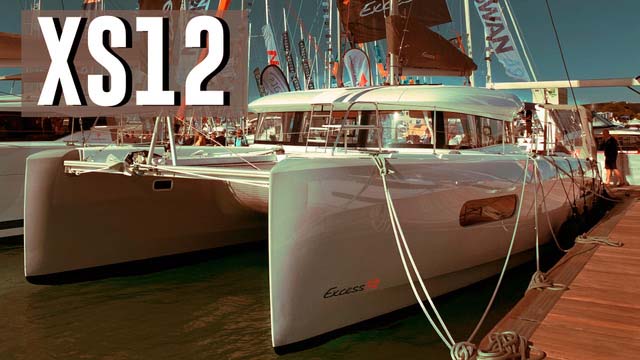 6 points
5.2 voter average
6 points
4.9 voter average
5 points
5.0 voter average
3 points
4.4 voter average
4 points
4.5 voter average
I don't like the exposed helms. Just didn't impress me much for the name.
LAgoob with dual helms? No thanks
Surprising to see such an ugly looking boat as their first shot into the cat world!
Not a fan of the helm stations and the layout seems to be...blah
Hard to imagine anyone purchasing this boat over a Lagoon 40......
Better performance than Lagoon 40 (less Weight!) and optional more sail. Better built Quality. I have seen the boat in Cannes.
Aft helm absolutely no!! access to boom rubbish, rag-top why???, all around what we're they thinking.
Prefer the Lagoon at this price.
helm stations a deal breaker, cheap fitting out in the interior. Internal space is good but probably a dog underway.
I really didn't like this. Made purely for the charter market.
While the helm positions are protected with the tents, it seems you are completely disconnected from the rest of the boat while standing watch. It also makes no sense that this boat is higher priced than a Lagoon of the same size.
This is a case of paying more for less and helming in a tent is not an appealing thought. So much potential such a failure.
Very disappointed. Was really hoping Beneteau was going to offer something more exciting.
Lightweight goose neck, Non-integrated helm enclosure, T-molded counters, on what else did they go cheap? poor roof access, mediocre performance, Nice looking hulls, good bridge clearance
Performance takes a significant hit with weight (unloaded is already poor) due to being minimal sail area. Inexpensive galley and outboard helms lend itself to charters.