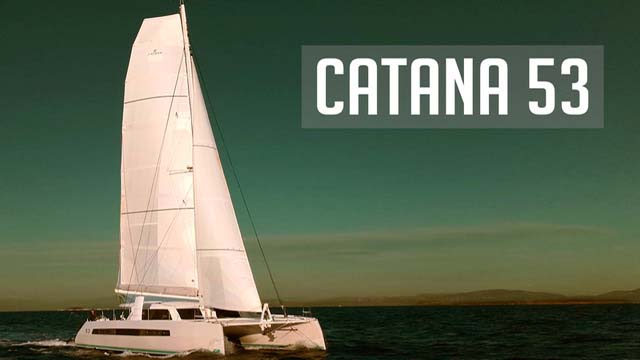 8 points
6.6 voter average
9 points
7.1 voter average
9 points
6.5 voter average
8 points
7.2 voter average
5 points
4.9 voter average
Rear outward helms kill this boat!
Rear helm is a great way to get rid of ppl on night shift
Daggerboards stick up really high, obscures view.
No deck opening hatches for ventilation. Great forward window opening for ventilation. Transverse bunks for forward cabins would add a lot. Aft helms OK for racing not for cruising. Hard to see fish trap etc.
The Catana's are luxury with performance.
Hate helms. Interior not great.
Ruby Rose score this higher than the Xquisite. Makes no sense.
Not sure if I could live in this non stop for a long time.
As everyone say you spend 90% on your time as a live aboard on the hook/buoy/mooring etc. so performance is only to be measured for 10% of the time. Therefore the weighting on the other categories should be higher.
Sorry - no weather protection as the helm is show stopper for us.
Far too expensive. Xquisite far better and cheaper
Twenty years ago, Outremer was a different company. Grande Large know what their game is and they are smashing it. Outremer has become a world player since it was taken over by them. Catana, on the other hand, can`t even spell Katana. All of Grand Large stable have jumped to far higher levels .
A performance cat is a safer cat. Exposed helms. Odd 3 pc countertop corners. No solid wood on cabinet door edges. Reverse bows are wet bows. Where's the life raft?